"
The advantage of Scientific Brain Training PRO is it allows individuals to receive a more consistent "dose" of cognitive enhancement, thereby providing the flexibility to design innovative research studies not previously possible.
"
Christopher R. Bowie, PhD.,
Dept of Psychology & Psychiatry, Queen's University
, Ontario, Canada
Researcher Benefits
Q: Are you studying the...
effects of cognitive stimulation in learning?
combination of cognitive stimulation and drug therapies?
optimal stimulation approach for disease conditions?
influencing factors on brain decline?
other?
Q: Do you need to engage subjects across a broad geographic area?
Q: Do you have the best tools for the job?
Scientific Brain Training PRO is a state-of-the-art online platform for the custom design and effective measurement of targeted cognitive stimulation.
Key Features:
Tens of thousands of cognitive training tasks
Over 24 interactive games, each designed to precisely stimulate a specific set of cognitive functions
Each game has over 150 unique parameter combinations
In-lab and distance participation through online accounts
Measurement precision for each action and click
Detailed performance results graphs
Mass data export for detailed offline analysis
Click to read about sample scientific research studies.
Click to read about resulting clinical cognitive therapies.
Click
here for 30-DAY COMPLIMENTARY ACCESS NOW
.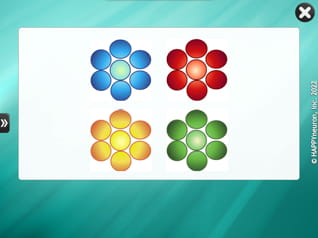 Visual Memory Game 'Shapes & Colors' - Configurable Parameters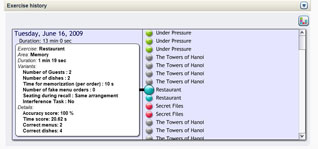 Measurement precision